Father Marquette Catholic High School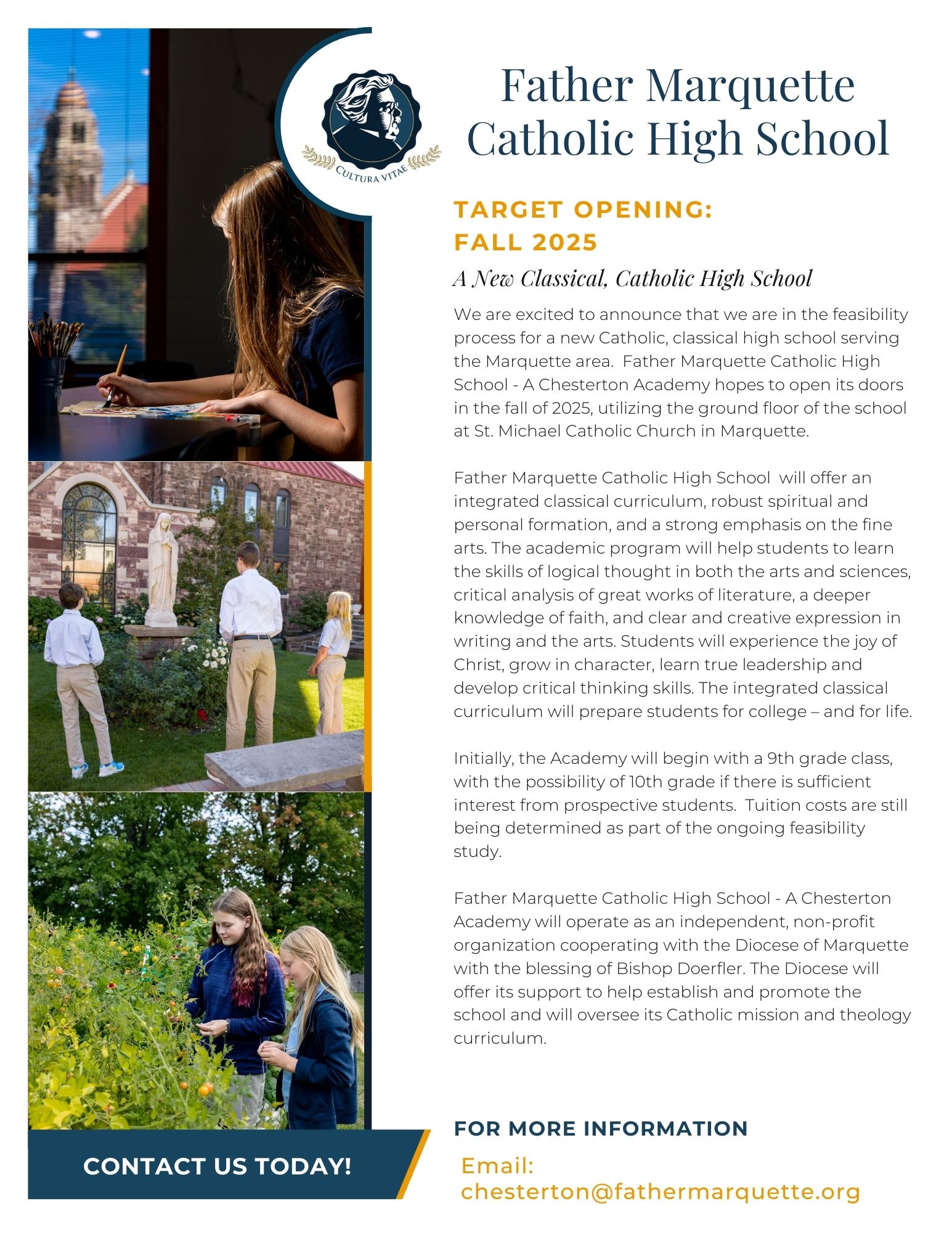 We are excited to announce that we are in the feasibility process for a new Catholic, classical high school serving the Marquette area. Father Marquette Catholic High School - A Chesterton Academy hopes to open its doors in the fall of 2025, utilizing the ground floor of the school at St. Michael Catholic Church in Marquette.
Father Marquette Catholic High School will offer an integrated classical curriculum, robust spiritual and personal formation, and a strong emphasis on the fine arts. The academic program will help students to learn the skills of logical thought in both the arts and sciences, critical analysis of great works of literature, a deeper knowledge of faith, and clear and creative expression in writing and the arts. Students will experience the joy of Christ, grow in character, learn true leadership, and develop critical thinking skills. The integrated classical curriculum will prepare students for college – and for life.